Lifewords exists because the Bible is for everyone. We want people everywhere to experience it as good news for their lives, and for the world.
The Bible's life words transform lives. Lives of street children in India. Lives of East African teenagers. Lives of people in rural Indonesia. Lives of Instagrammers in fast-paced modern cities. We're dedicated to helping people discover good news that changes the world.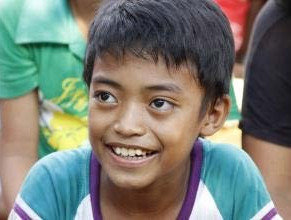 Cost shouldn't be a barrier to people finding a way in to the Bible. All our resources and programmes are available free of charge, wherever you are in the world, thanks to the generosity of individuals, churches, and Trusts. Please join us in supporting mission around the world by becoming a Lifewords giver.
Interested to know more about what we believe? See our declaration of faith.
Ways to get involved
Give
Hundreds of thousands of young people around the world are experiencing neglect, abuse and poverty. Help us change their reality.
Pray
Join us in this month of December as we pray for the lives of thousands of people around the world. Thank you for your constant support.
Keep in Touch
We love keeping you up-to-date with our work around the world so do keep in touch, and continue sharing your wonderful stories with us too.